Funerals & Celebration of Life
Jubilee function room 
Our Jubilee function room holds up to 70 guests comfortably. We have overhead fans for warmer nights so you remain fresh and comfortable. A dance floor and it's own bar.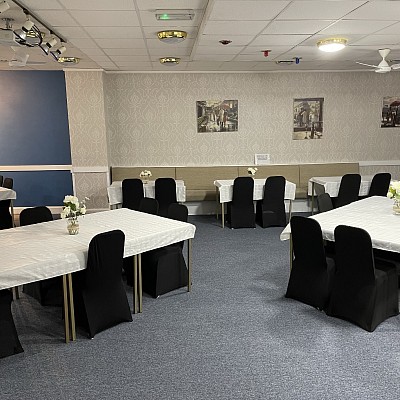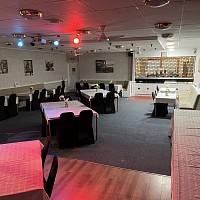 Celebration of life, wakes.  Our buffets start from £7.50 per person. 
Let us take away that added stress when organising a wake. We can provide you with a newly decorated function room. We offer hire of black chair covers, table lining, flowers. 
Our buffet starts at £7.50pp. selection of quarter cut sandwiches. Pasties, sausage rolls, fruit platter, cheese board, selection of salami meats. Olives, pizza. Vegetable spring rolls. Quiche. Cheese and pineapple on sticks. Pickles. Pork pie. Sausage on sticks and selection of cakes.